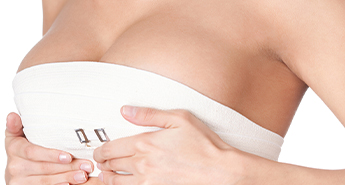 Breast augmentation which is also known as augmentation mammoplasty which is the surgery that is used to change the size, the shape and the tissues of the breast.
It involves the emplacing of breast implants under chest muscles or breast tissues.
There are two types of breast implant:
Saline implant
Silicone implants
Breast Augmentation FAQ
Is the breast implant last a lifetime?
We can say that breast implants are not guaranteed to last a lifetime and the average lifespan of the implant is 10 years. As you know, the implant will also not age so in case of any factors such as weight gain or weight loss could change the way your breast look which will lead to additional surgery.
Should the woman wait to have breast augmentation until after childbirth?
Breast augmentation will not change the ability in breastfeeding the baby so you have to decide when you want to get a breast implant, as you may like to enjoy its result even before having a family
Breast augmentation risks
Any surgery has its risk regardless of the surgeon or location of the procedure, which is a reaction to anesthesia, bleeding poor healing and infections.
The effects, which may rarely occur after breast implant is the permanent loss of sensation in the nipples or breast skin area or even the need for additional revision surgery.
After Breast augmentation procedure
You may feel swelling for a few weeks after surgery and bruising is possible too, scare expected to fade away with time passing but not completely disappear.
Your surgeon will prescribe to you some painkiller and it will be helpful to wear compression bandages or sports bra for positioning and support of the breast implant.
We at M.A.G clinic using the safest implants and techniques in order to get the maximum results and the size you always dreamed of.