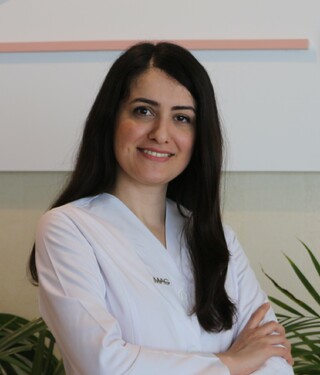 Dr. Maryam Rahmatian is a Psychiatry Specialist and Psychotherapist.
She earned her Medical Degree, Psychiatry Specialty Degree and Board-Certification in Psychiatry, all at Tehran University of Medical Science, Tehran, Iran.
Dr Maryam is also qualified in Individual and Group Psychotherapy, obtained at Roozbeh Hospital, Tehran, Iran and is a board-certified member of Iranian Society of Psychiatry and Psychotherapy.
Some of what Dr Maryam treats:
Depression
Anxiety
Sleep disorder
Eating disorder
Memory problems
Psychosomatic disorder
Obsessive Compulsive Disorder (OCD)
Sexual problems
Bipolar mood disorder
Psychosis
Attention Deficit and Hyperactivity Disorder (ADHD)
Autism
Children and adolescence behavioral and developmental problems
Marital counselling
Psychoanalysis
Cognitive behavioral psychotherapy
Dementia and Alzheimer
Personality disorders
Impulse control problems
Dr Maryam speaks:

Fluent English
Native Farsi (فارسی)
Basic Arabic (عربي) and Basic Kurdish (كردى)