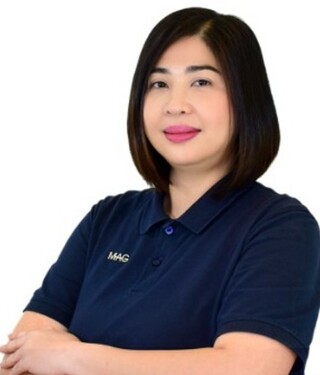 Elaine Pasion completed her Bachelor of Science (BSc.) in Physical Therapy at Angeles University, Philippines in April 2001. She is an experienced and professional physiotherapist, who worked at neumerous private clinics in Pampanga (Philippines), Abu Dhabi aand Dubai. Elaine also has over ten years' experience in the Wellness industry in Philippines, Cambodia, Vietnam and Dubai.
Specialities:
Pain Management
Musculoskeletal
Orthopaedic
Geriatric
Expertise:
Kinesiotaping
Dry Cupping Therapy
Clinical Dry Needling
Sports and Therapeutic Massage
Low Level Laser Therapy
Elaine speaks:
Elaine continoues to expand her knowledge and skills with the latest and effective treatments in the physiotherapy and is committed to deliver quality care and treatment as positively reflected by her previouis patients' reviews.