Plastic surgery is a specialty that involves the restoration, reconstruction, or alteration of the human body's tissues and skin. It encompasses a wide range of procedures and techniques to improve a patient's appearance, correct physical abnormalities, or repair damage caused by injury or disease.
While plastic surgery is often associated with cosmetic procedures aimed at enhancing a person's appearance, it also includes reconstructive surgery to restore function and appearance to patients who have undergone cancer treatment, trauma, or other medical conditions.
At MAG Clinic in Dubai, we offer a full range of plastic surgery services using the latest techniques and equipment. Our team of experienced technicians and surgeons are dedicated to delivering the best possible results for our patients while minimizing the risk of infection or other complications.
Our plastic surgery services include, but are not limited to:
Breast augmentation and reduction
Tummy tucks
Liposuction
Facelifts and neck lifts
Rhinoplasty (nose reshaping)
Reconstructive surgery (breast reconstruction, scar revision)
Skin rejuvenation (chemical peels, laser resurfacing)
We believe that every patient is unique and deserves personalized care and attention. Contact us today to schedule a consultation with one of our plastic surgeons and learn how we can help you achieve your goals.
Some of our key Plastic Surgery procedures are shown below.
More Services
Laser Skin rejuvenation

Cosmetic Gynecology

Body Contouring and Treatment of Cellulite

Face Rejuvenation

Fat Transfer to Face

Blepharoplasty (Upper and Lower Eyelid Surgery)

Otoplasty (Correction of Ear Shape)

Rhinoplasty (Nose Job)

Face and Neck Lift

Double Chin Correction and Jawline Shaping

Six Pack Sculpting

Fat Transfer for Reshaping

Arm and Thigh Lifting and Shaping

Man Chest Correction

Breast Reduction

Breast Reshaping Surgery

Breast Lift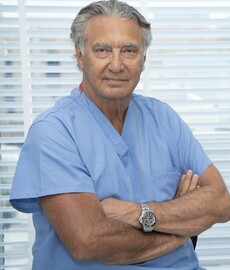 Consultant Plastic Surgeon