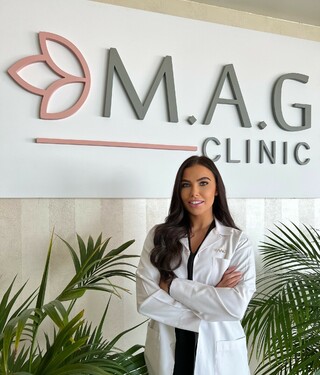 Dr Holly graduated from the world renowned Anglo European College of Chiropractic with a Bachelor in Human Sciences (BSc) and a post-graduate Master of Chiropractic (MSc) in June 2018. She is a member of the Emirates Chiropractic Association (ECA), British Chiropractic Association (BCA) and is also a Licentiate Member of the Royal College of Chiropractors (LRCC).
Some of what Dr Holly treats:
Back/Neck Pain & Stiffness
Disc Injuries & Diseases
Sport Injuries
Posture Issues & Corrections
Headaches & Migraines
TMJ Disorders & Pain
Nerve Entrapments
Limb Pain including Sciatica
Pregnancy Pain & Symptoms
Shoulder Pain & Rotator Cuff Injuries
Ligament Sprains & Muscle Strains
Whiplash Associated Disorders (WAD)

Dr Holly is devoted to helping individuals move, think and feel their best. She uses a wellness approach during her treatments, which optimises brain-to-body communication and enhances performance. Her approach identifies the underlying biomechanical, neurological or physiological causes of a complaint.
Dr Holly offers 6 years of chiropractic experience, treating patients across both London and Dubai practices. She has expertly rehabilitated a broad range of people, from the non-sporting patient to the professional athlete including UFC fighters, body builders, cross fitters and Rugby players.
During treatment Dr Holly typically uses a combination of Chiropractic Adjustments (including mechanical Pelvic Blocking), various Soft Tissue Techniques and/or Medical Acupuncture (Dry Needling) and prescribes rehabilitation exercises. Having experienced sports related back issues herself, she advocates incorporating exercise therapy alongside chiropractic treatment, as she believes this is one of the most effective ways to prevent future injury.
Another joy of Dr Holly's, is to assist woman throughout their pregnancy and prepare them for delivery; ensuring the pelvis is optimally positioned and alleviating any symptoms. During her clinical years, she worked alongside midwives helping breastfeeding mothers and their babies feed more effectively; and she continues to treat families today.