Testimonials
TheMcMonster

2019-02-25

Very excellent doctors ; They seemed to be very understandable with small kids.

hanan

2019-02-25

Extraordinary doctors with absolutely amazing personality and patient care, specifically Dr Hiba Alcharbaji!

Sana Dabbit

2019-02-25

I have a great experience in this clinic especially with Dr.Hiba Shurbaji she is the best.

Aram Aram6

2019-02-25

During my visit to the UAE, I heard of MAG Clinic.. honestly it's much better than I expected.. I hope they can open such a Clinic in Germany! Dr. Hiba Shurbaji has done her job perfectly.. many thanx to her she's just an amazing dentist.

Heba Abughali

2019-02-25

The staff was professional, caring and friendly and most important thing that the center is very clean. such a great experience.

Nikolaos Labrou

2021-11-06

I went to Ms Dian for a sports massage and she was so professional and was absolutely great! I would highly recommend her. She has a lot of experience and you can really tell! And she really helped my back. Super happy with everything!

Link to actual Google Review

Sami Ismail

2021-10-12

I went there for the chiropractor, he's professional and quick to identify the problems, he explained the procedure and steps to prevent the issues in the future, his handling was nice and not aggressive at all, felt safe and at ease the whole time. Highly Recommended.

Rasheed Sulaiman on Dr Holly

2022-02-14

Glad to see the chiropractor Dr Holly is at this clinic now. Dr Holly is one of the best chiropractors I've been to. I see her once a month for "maintenance treatment" as I workout frequently. Not only has she been treating me but my family as well.
Book an Appointment
Our Services
Reviews
From our Blog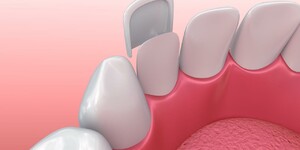 Evaluation of the success of Veneer
Read more