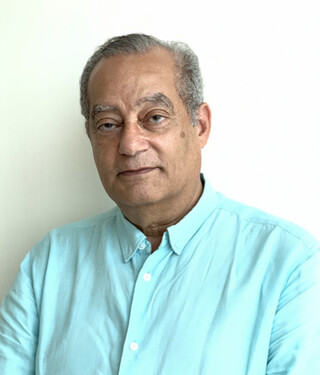 Qualifications
MB Bch Faculty of Medicine, Cairo University, Egypt December 1979.
M.S. Orthopedic An-Shams Faculty of Medicine, Egypt 1988
MD Orthopedic (PhD), CAIRO UNIVERSITY. Thesis: Free Flap Orthopedic 2002
Training and workshop
Medical Doctorate(MD)Orthopedic Surgery November 2010
Basic course of A.O. in 1988
Shoulder & hand surgery course 2002
Advanced course in spine surgery
Training on spinal surgery and arthroplasty in Austria
PST therapy for sport injury & arthritis Munich
Minimal invasive spinal surgery course in Zurich.
Training course of pain therapy Egypt
ENDOSCOPIC SPINAL SURGERY KORIA
ENDOSCOPIC SPINAL SURGERY Switzerland
ENDOSCOPIC SPINAL SURGERY Singapore
NUCLEPLASTY, balloon kyphoplasty Austria
SHOULDER ARTHROSCOPY and ARTHROPLASTY AUSTRIA
Previous Jobs
Medeor hospital
Alliance medical day care centre
Orthopedic specialist in welcare start in 3/2007 till 2013
Orthopedic specialist surgeon in SAMA center DUBAI from 2005-till 2007
Specialist Orthopedic Surgeon in SAUDI ARABIA (from 2004-2005)
Specialist in electricity hospital Cairo (800 beds) for 2 years (2002 – 2004) I operate on several cases of total hips & knee arthroplasty and knee arthroscopy and internal fixation of multiple fractures by different methods of fixation (2002-2004)
El Helal Orthopedic Hospital 1200 beds main hospital of trauma in M.O.H. in Egypt 3 years (1998 – 2002)
Specialist of Orthopedic Surgery in Helmia Military Hospital 18 years (1981-1998) the main orthopedic hospital in military force(1600 beds)
Resident of orthopedic surgery, Military Hospital 3 years (1981 – 1984)
Doctor under training in Kasr Al Aini Hospital, Cairo University (1 year) 1980-1981
Specialty and Medical Experience
Minimally invasive ENDOSCOPIC SPINAL SURGERY
Spine Surgery discectomy & spinal fixation, percuteneous & endoscopic discectomy.
Arthroplasty Knee, Hip, and Shoulder in cases of advanced O.A. & modular system in cases of tumor resection.
Arthroscopy for shoulder ,ankle and knee surgery as menuscectomy & ACL reconstruction of knee.
Management of different types of trauma.
Correction of bone deformity and lengthening of bone shortening using Illizarov external fixation
Hand surgery and micro-surgery.
1. Spine surgery
Anterior discectomy and fusion of cervical spine by bone graft and plate & cage.
Posterior decompression of cervical cord in cases of cervical trauma and fixation by wire and bone graft.
Posterior fixation of lumbar spine in cases of trauma,
Spondylolithises with decompression and disc removal
Posterior inter-body fusion by cage and bone graft.
Scoliosis and anterior fusion .
PERCUTENUS NUCLEOPLASTY
ENDOSCPIC DISCECTOMY
KYPHOPLASTY
VERTEBROPLASTY
DISCECTOMY&LAMENECTOMY
RECURRENT DISC PROLAPSE surgery
2. Hip surgery
Total hip arthroplasty.
hip arthoplasty in tumors
management of fracture around hip
correction of hip deformity
3. Knee surgery
Correction of knee deformity.
Knee arthroscopy for meniscectomy and ACL reconstruction
Total knee arthroplasty
Management of fracture around knee
4. Foot surgery
Correction of foot deformity as talipus equinovaraus open and by Ilizarov
Percutenus correction of hallux valgus , especial technique
ANKLE ARTHROSCOPY and repair of torn ligaments
5. U.L. surgery
Vascularized bone graft for scaphoid non united fracture
Tendon repair and transfer for treatment of hand deformity,
Microscopic nerve repair.
SHOULDER ARTHROSCOPY AND ARTHROPLASTY
6. Micro surgery
Free muscle flap in cases of soft tissue defect ,bone loss and in cases off Volkman contracture
Management of chronic osteomylitis
7. Professional Memberships
SICOT International Society (SWEDEN)
ISMISS International Society (ZURICH)
ESOS Egyptian society of orthopedic surgery (EGYPT)
SIS for spine injection
Tobi for biological tratment (USA)