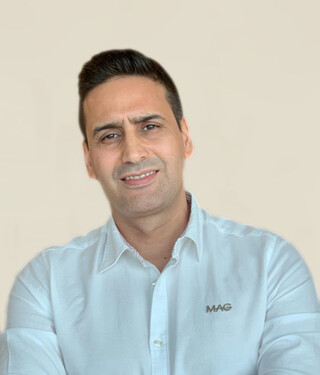 American Board Certified
Fellowship of American College of Sport Medicine (FACSM)
Global Advocacy for Physical Activity (GAPA)
International Society for Physical Activity and Health (ISPAH)
American Chiropractic Association (ICA)
National Chiropractic Sports Councils (NCSCs)
Emirates Chiropractic Association (ECA)
Dr. Zak graduated from the Louisiana State University with a Bachelor of Human Kinetics (Honours Movement Science) degree where he was a member of the Men's Track and Field Team. He went on to attend Life University Chiropractic College (LUCC) in Atlanta suburb of Marietta, Georgia, USA. Zak graduated Cum Laude with his Doctor of Chiropractic degree in 2004. While at LUCC, he also simultaneously completed a fellowship of the American College of Sport Medicine (FACSM).
As an athlete Dr. Zak naturally gravitated towards Chiropractic, which has helped him recover from a variety of sports injuries. Dr. Zak takes an evidence-based approach to Chiropractic care, with an emphasis on active care and patient education. Dr. Zak strives to facilitate the healing process in an effort to return individuals to normal activities or to get an athlete back to their sport as quickly as possible.
Dr. Zak also had the great opportunity to treat world-class athletes at various sporting events including Olympic Weightlifting, Jiu Jitsu and Triathlon. As well as political leaders and members of Royal families.
Dr. Zak actively enjoys the outdoors including hiking, running, and swimming. Dr. Zak lives and promotes a healthy lifestyle, which includes chiropractic care, daily exercise, healthy eating and positive thinking.
Dr. Zak is trained in several methods of adjusting techniques including; Diversified, Gonstead, Mechanical Pelvic Blocking, Activator (very gentle), Extremities, Drop Table, as well as physiotherapy modalities that include therapeutic exercise and mechanical traction to successfully correct spinal problems.
Dr. Zak has a love for providing pre and post pregnancy care and care to the entire family, including children.
''Chiropractor Dr. Zak Merchoud has a super affable personality and swift ability to analyze problems and outline necessary treatment and courses of action. Invaluable, Trusted and Highly Recommended!'' Mandi Kingsbury